Since our formation in 2001
GREY2K USA WORLDWIDE HAS PREVAILED ON FOUR GREYHOUND-RELATED BALLOT QUESTIONS.

THIRTY AMERICAN DOG TRACKS HAVE CLOSED OR ENDED LIVE RACING

THERE ARE ONLY SEVENTEEN TRACKS LEFT IN SIX STATES

GREYHOUND RACING IS ILLEGAL IN FORTY-ONE STATES (FLORIDA EFFECTIVE JAN 1, 2021)

GREYHOUND BREEDING HAS DECLINED BY MORE THAN 60%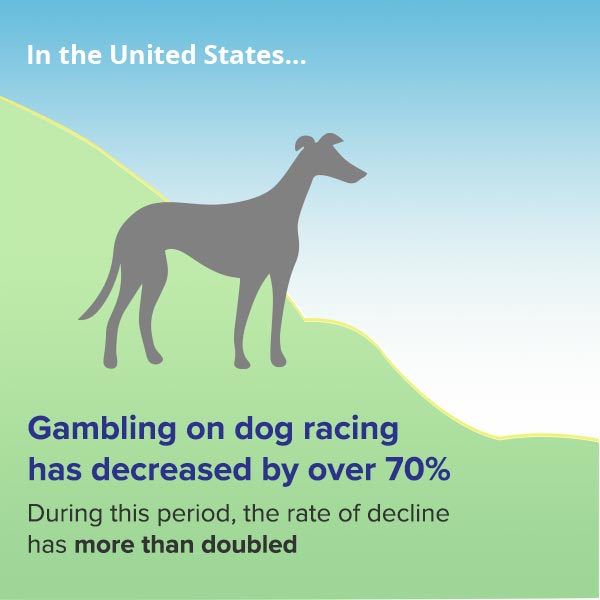 Our research has led to the exposure of hundreds of media documented cases of greyhound cruelty and neglect.
These cases inlcude dogs testing positive for cocaine, dogs suffering terrible injuries and dogs experiencing severe neglect at racing kennels.
GREY2K USA Worldwide has investigated greyhound racing throughout the world and reported on dog racing in Macau, Vietnam, Australia, New Zealand, Argentina, United Kingdom and Mexico.
We have helped defeat multiple attempts to subsidize dog racing with other forms of gambling, and blocked new tax breaks for dog tracks.
Since 2002, GREY2K USA Worldwide has endorsed more than one hundred greyhound friendly candidates across the country, with a success rate of 82% on election day.
GREY2K USA Worldwide maintains an online database of greyhound disciplinary rulings, the largest compilation of such data in the world.
Victories Timeline
2018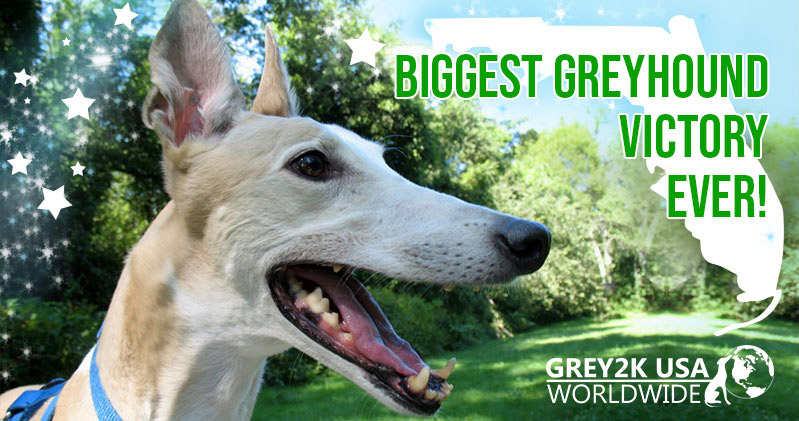 Greyhound racing was outlawed in Florida with the passage of Amendment 13 by a vote of 69-31 on November 6, 2018. GREY2K USA Worldwide formed The Committee to Protect Dogs to accomplish this milestone. 11 tracks must phase out dog racing by 2020.
The Canidrome in Macau holds its last race and 650 greyhounds are ordered released.
2017
China's only legal dog track, The Canidrome, announces it will close in July 2018.
2016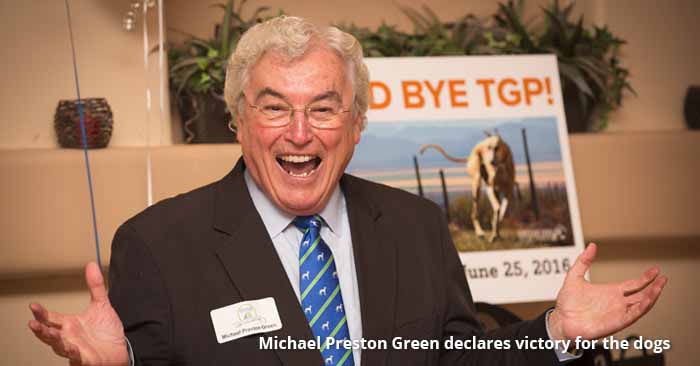 GREY2K USA Worldwide led a successful legislative campaign to prohibit greyhound racing in Arizona.
Florida lawmakers voted to require greyhound injury reporting for the first time.
GREY2K USA Worldwide helped pass a Seminole County, Florida ordinance to require greyhound injury reporting, ensure reporting on the fate of greyhounds, and eliminate a loophole that exempted greyhounds from licencing and inspection laws.
GREY2K USA Worldwide again helped block to re-opening of three long-shuttered dog tracks in Kansas.
---
2015
Take action to save greyhounds
More ways to help dogs