0 Tracks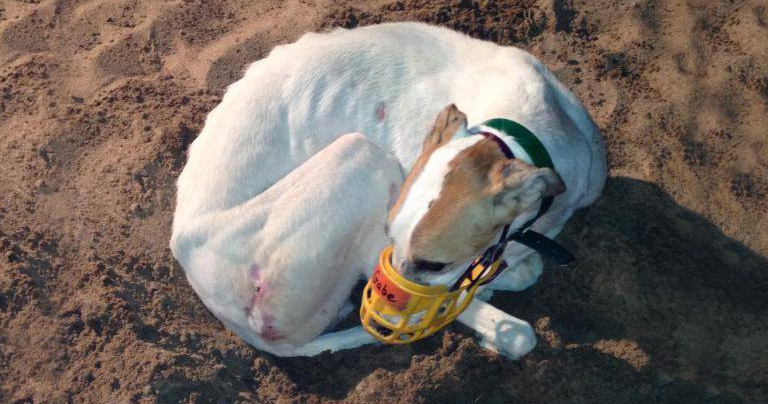 A greyhound bred on a Kansas farm for racing. (Jacobs Racing)
In 1986, Kansas voters decided by referendum to amend the state constitution to allow pari-mutuel wagering at racetracks.1 The legislature passed the Kansas Parimutuel Racing Act the following year. Greyhound racing began in 1989 with the opening of two dog tracks – Wichita Greyhound Park and The Woodlands. A third track, Camptown Greyhound Park, opened for six months in 1995 before closing. It then reopened in 2000 under new ownership, but closed again due to financial losses at the end of the year.2 By 2008, live racing had ceased at all Kansas greyhound tracks.3 Greyhound racing itself remains legal in the state, while greyhound breeding continues on at least 44 greyhound farms in Abilene and the surrounding area.4
Learn more about dog racing in other U.S. states
Learn about dog racing around the world
"Parimutuel Racing Act," Kansas Racing and Gaming Commission, krgc.ks.gov (accessed April 29, 2015).
The Associated Press, "Owner closes greyhound race track," Lawrence Journal-World, November 15, 2000, ljworld.com (accessed August 28, 2014).
Mary Rupert, "Woodlands loses racing license," Wyandotte Daily News, June 30, 2010.
"Greyhounds," Abilene Animal Hospital [nd], aahpc.com (accessed November 1, 2017).
TAKE ACTION
Help save greyhounds