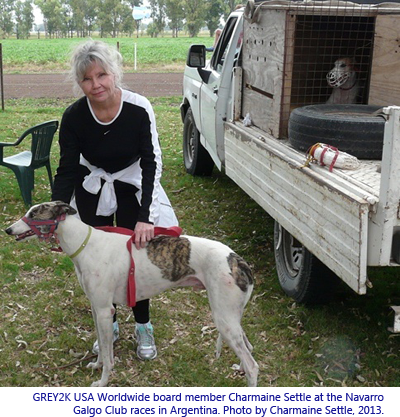 Instead of a national law, the legality of greyhound racing is dealt with on a local basis. In October 2013 the construction of any dog racing tracks was banned in the city of Venado Tuerto.2 Dog races, except those occurring on racetracks "created and empowered by law," have been prohibited under law 12449 in the Province of Buenos Aires since 2000. Despite this ban, races still appear to be taking place at unauthorized venues in the province.
There are 71 breeding kennels in Argentina listed on greyhound-data.com, an online database maintained by dog racing gamblers. In addition, at least some of the breeding and racing greyhounds in Argentina were actually born in other countries, including Australia and Ireland.
There is wagering taking place on greyhound races in Argentina.
TAKE ACTION
Help save greyhounds