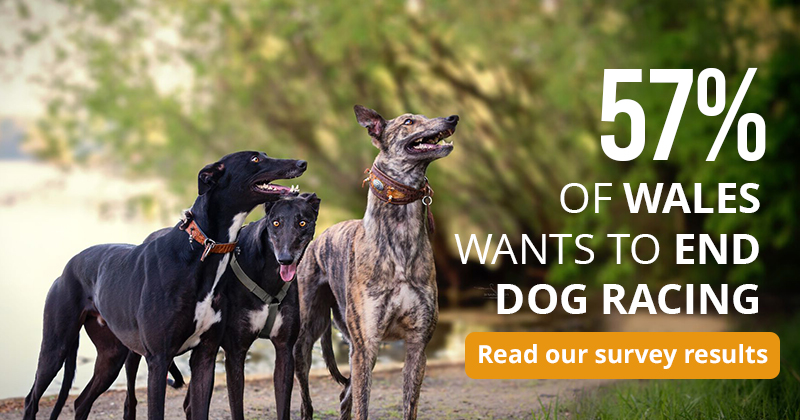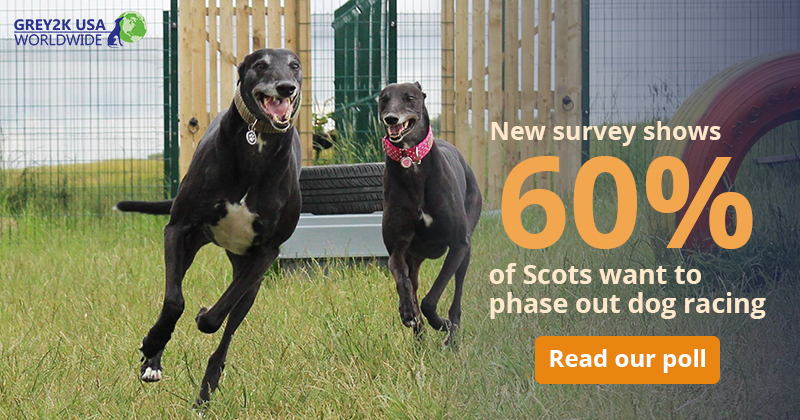 There are 22 tracks in operation in the United Kingdom. Greyhound racing takes place on both licensed and independent "flapper" tracks. The Greyhound Board of Great Britain (GBGB) is the governing body for nineteen licensed tracks in England. There are also two unregulated "flapper tracks," Valley Greyhound Stadium in Wales and Thorton in Scotland. Finally, there is one track in Northern Ireland, which is regulated by the Irish Coursing Club.
Polls conducted by Panelbase and commissioned by GREY2K USA Worldwide in late 2022 and early 2023, show that 57% of Welsh citizens and 60% of Scots support an end to dog racing. Our surveys were released to lawmakers in each country ahead of debates on petitions to outlaw racing. Legislation is now pending.
Between 2017 and 2021, 22,767 greyhound injuries were documented, including 1,026 track fatalities. An additional 2,486 greyhounds were reported destroyed for other reasons such as treatment costs or being designated as unsuitable for adoption.
1
According to the 2017 IGB Business Model Analysis, approximately 83% of greyhounds racing in the United Kingdom are Irish-bred.2 6,250 greyhounds are exported to Britain from Ireland each year.3 In regards to greyhounds bred in the United Kingdom, a total of 163 litters of greyhounds were born in Great Britain in 2019.4
The Greyhound Board of Great Britain implements the Rules of Racing which are applicable to all GBGB license holders in the UK. These rules include regulations for race meetings, licensing requirements and doping policies. The independent tracks in England are also subject to the Welfare of Racing Greyhounds Regulations, which were passed by Parliament in 2010.5 These regulations primarily deal with licensing requirements for the tracks. There are no racing greyhound specific laws in Northern Ireland.
From April 2018 through March 2019, the turnover (or amount wagered) on off-course, on-course and pool betting on dog races was around £1.6 billion.6
Learn more about dog racing in other countries
Read our International Fact Sheet (PDF)
Will greyhounds disappear if racing is banned? (Alliance Against Greyhound Racing)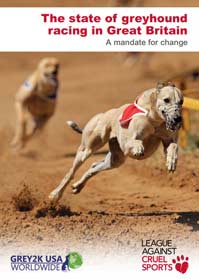 GREY2K USA Worldwide and the League Against Cruel Sports released the first report ever written on greyhound racing in Great Britain from a humane perspective.
Read the report to learn about greyhound racing in Britain from a humane perspective.