0 Tracks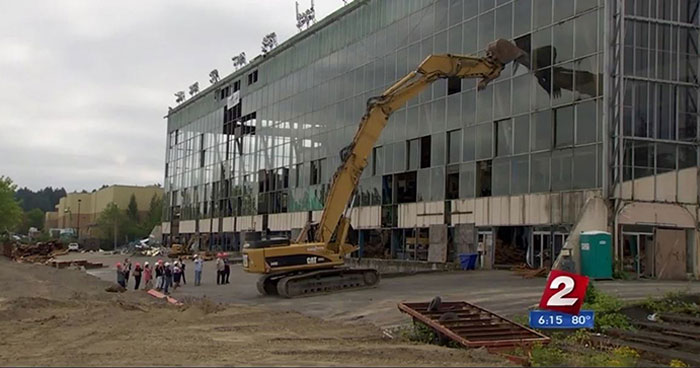 The Multnomah dog racing track in Oregon was demolished in 2016
There are no operational greyhound tracks in Oregon. Greyhound racing itself, however, remains legal in the state. Racing began in Oregon in 1933, when the Legislature passed a bill making the state the second in the nation to authorize pari-mutuel wagering on dogs.
1
Racing was held on a seasonal basis, and in 2003 GREY2K USA led a coalition to prevent the expansion of racing to a year-round activity.
2
Magna Entertainment, the company that had operated Multnomah Greyhound Park since 2001, announced that it was allowing its lease to expire on New Year's Eve 2004.
3
Learn more about dog racing in other U.S. states
Take action to save greyhounds