BREAKING NEWS. On June 9, 2021, the House of Representatives passed HB 6048 to prohibit commercial dog racing in Connecticut. Read our fact sheet and stay tuned to help pass this bill next session. Read more at grey2k.org/ct2021.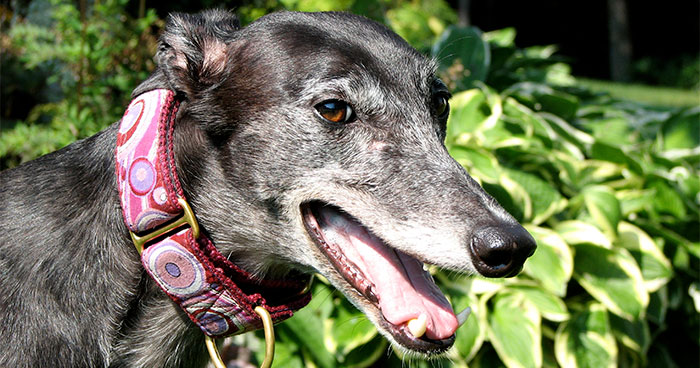 Egypt raced at the now-closed Plainfield track in Connecticut. (GREY2K USA Worldwide)
There are no operational greyhound tracks in Connecticut. Plainfield Greyhound Park, the state's first track, opened in 1976,1 and Shoreline Star Greyhound Park, a former jai alai fronton, was converted into a racing facility in 1995.2 However, by 2005, live racing had ended at both facilities after years of declining attendance and diminshed wagering.3
Greyhound racing itself remains legal in Connecticut. A bill prohibiting its operation in the state passed the Senate but stalled in the House in 2017.4 Thankfully, Representatives Mike D'Agostino and Joshua Elliott, joined by Representatives Nicole Klarides-Ditria, David Michel and David K. Labriola have filed a new bill in 2021, seeking to make Connecticut the 42nd state to prohibit dog racing.
Read our fact sheet on HB 6048 to prohibit commercial dog racing in Connecticut
Learn more about dog racing in other U.S. states