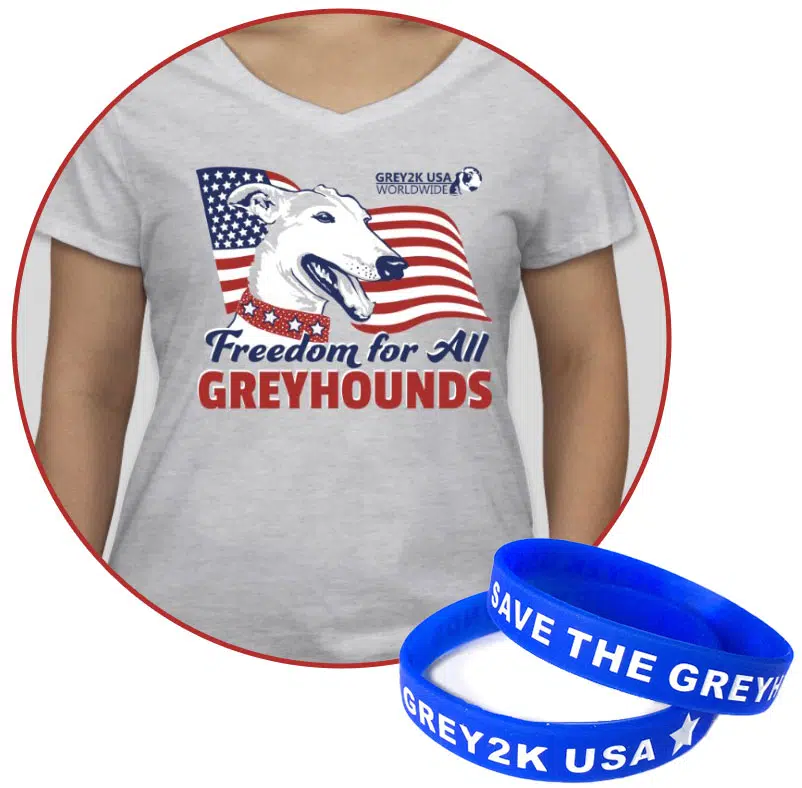 Click to see the crewneck style
When you donate $55 or more, we will send you two blue "Save the Greyhounds" wristbands and one of our brand new Greyhound Protection Act t-shirts featuring Gina. Rescued from Derby Lane in Florida, she knows what it is like to be a happy dog again!
*Please be sure to view the ladies and mens guides before choosing your t-shirt size. Due to public health concerns, apparel is not returnable.