This page is dedicated to Brooklyn, the beautiful white and brown-spotted dog who inspired the campaign to #ClosetheCanidrome and bring over 500 greyhounds to safety from China's only legal dog track. We learned so much from him, most importantly the value of forgiveness and to treasure each day.
Just weeks after his rescue and safe arrival with us in February 2019, Brooklyn was diagnosed with osteosarcoma and had to have a front leg amputated. A year later, during the COVID-19 epidemic, he suffered a stroke and several talented specialists helped him recover once more. Through it all, he kept his happy disposition, loved life and brought such happiness to everyone he met. People came to the GREY2K USA Worldwide office from all across the world to visit him, and no one left without a smile and a happy memory.
We know the photos and videos on this page may bring a tear, but we hope that they also bring a smile in remembrance of our wonderful boy. Please watch Brooklyn's video and feel free to leave a message of remembrance and a photo in his Guestbook.
Christine Dorchak and Carey Theil
Fall 2023 update: After several years of thinking and writing, we are pleased to announce a new book about our campaigns to end dog racing, told through the life of our sweet boy. Please look for Brooklyn Goes Home in your local bookstore beginning November 7, 2023 or online at grey2k.org/BrooklynGoesHome.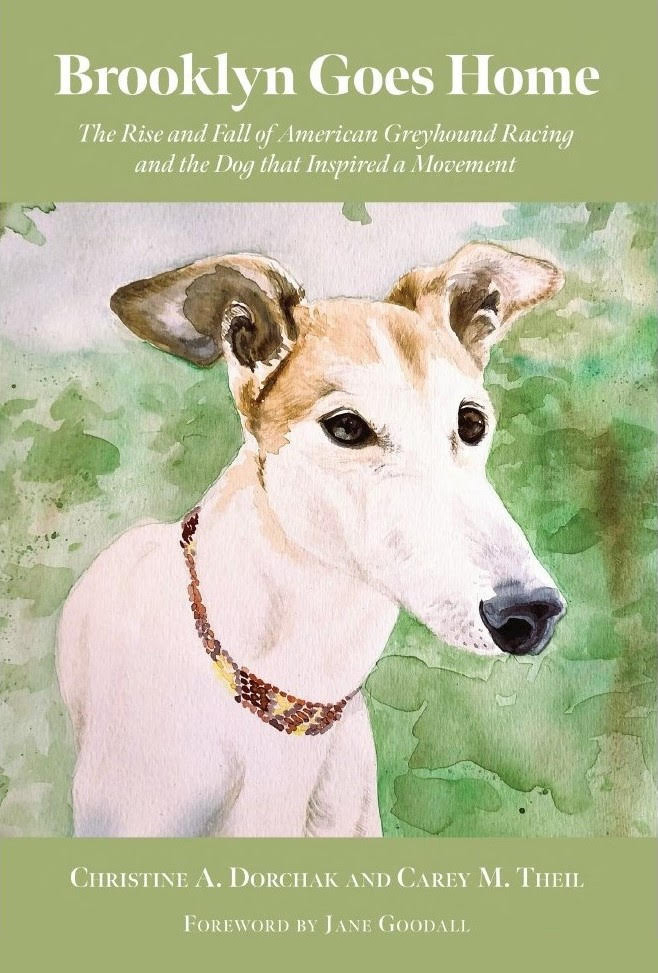 ---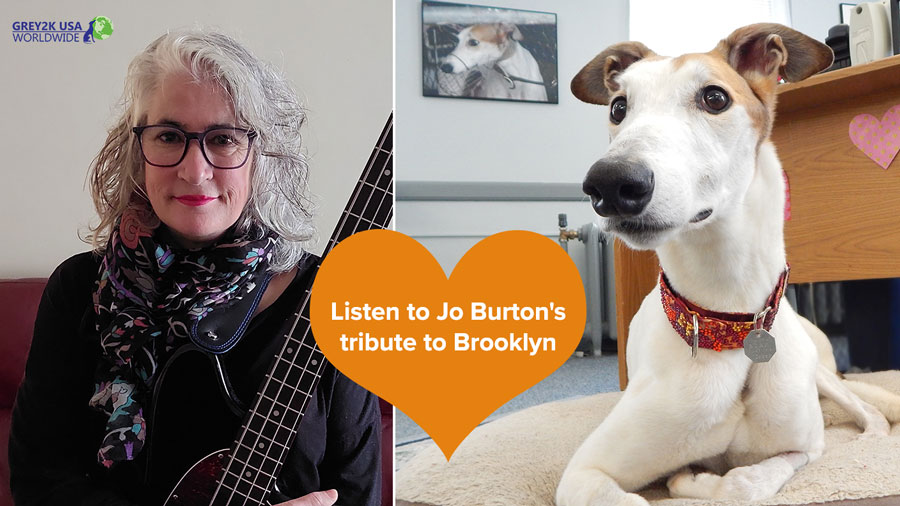 ---
Brooklyn's life in pictures