Greyt Friends Gift Set
Show the world how much you care about greyhounds.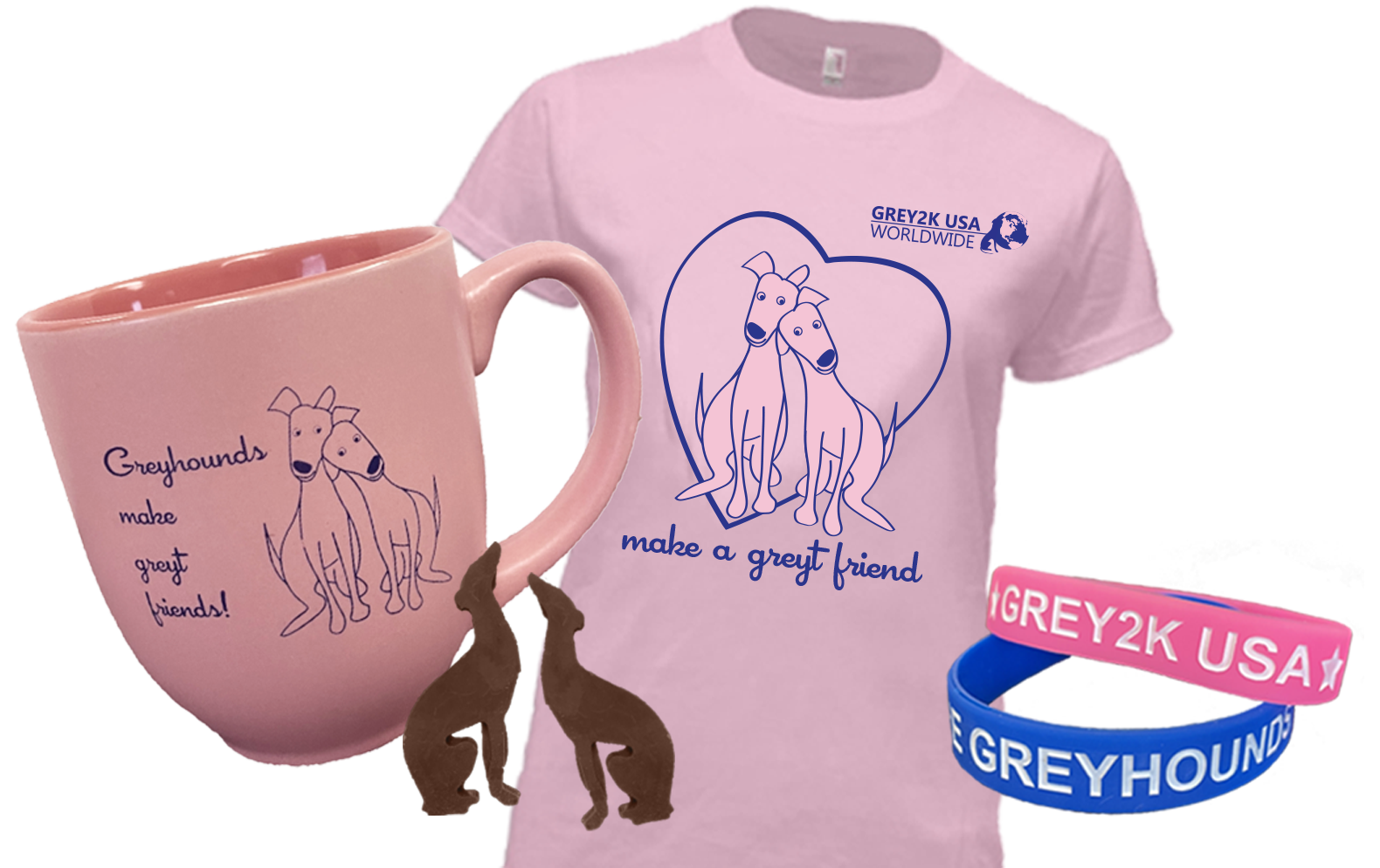 With your gift of $75+ or a new $25+ monthly donation, you will receive our Greyt Friends gift set featuring a pink ceramic mug filled with greyhound chocolates and a matching tee — plus coordinating "Save the greyhounds" wristbands.
Our campaign is growing! Please support expanded efforts to end dog racing in Scotland, Wales and across the globe.
Give a donation of $75 or more or enroll as a new monthly donation of $25 or more to receive a Greyt Friends gift set. Small or large, every donation brings the greyhounds one step closer to freedom.
GREY2K USA Worldwide is a non-profit 501(c)4 advocacy organization located at 7 Central Street, Arlington, Massachusetts 02476. 100% of donations support our mission to end dog racing, pass greyhound protection laws and promote greyhound adoption. We are grateful for personal and corporate contributions. Because GREY2K USA lobbies for greyhound legislation, contributions are not tax deductible.