STAND WITH MACAU GREYHOUNDS
Donate $50 or more and receive a special "Year of the Dog" mug and matching wristband.

For a donation of $75 or more, you may choose to receive a limited edition I Stand with Macau Greyhounds t-shirt. There are only 50 shirts remaining, so hurry! GREY2K campaign tees will be sent once this supply is exhausted.

Give $100 or more and also receive a Macau greyhounds fly free mounted print signed by artist Danielle Festa.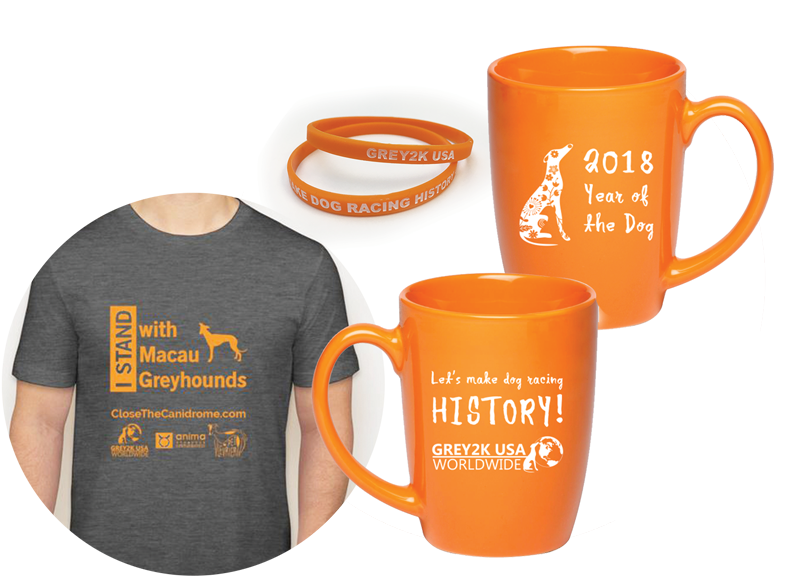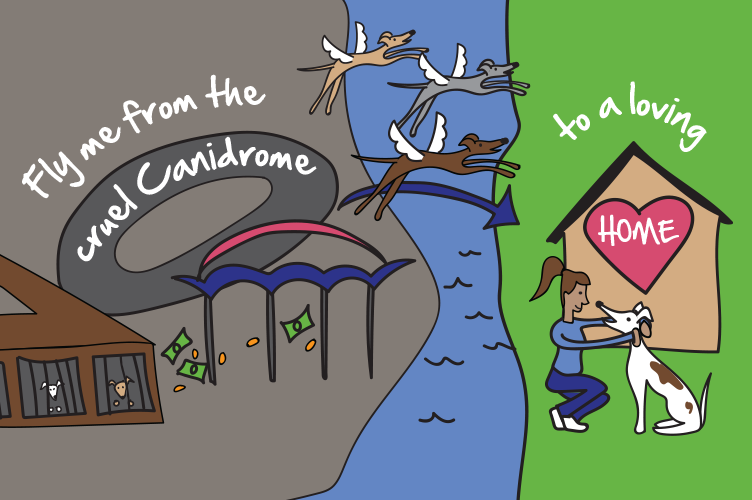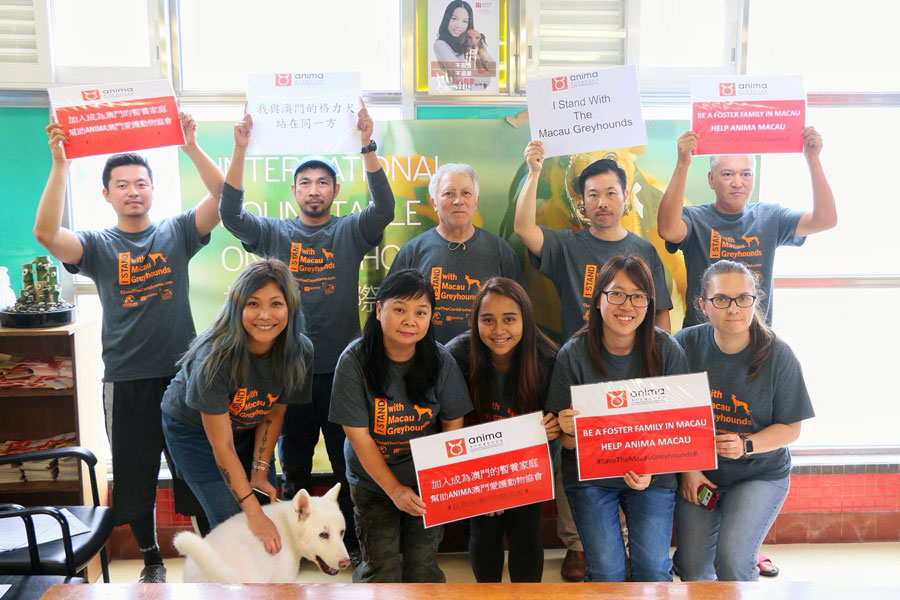 Our friends at ANIMA Macau are caring for the greyhounds now.
100% of donations support our mission to end dog racing, pass greyhound protection laws and promote greyhound adoption. We are grateful for personal and corporate contributions. Because GREY2K USA lobbies for greyhound legislation, contributions are not tax deductible.