Who was Dutch Girl?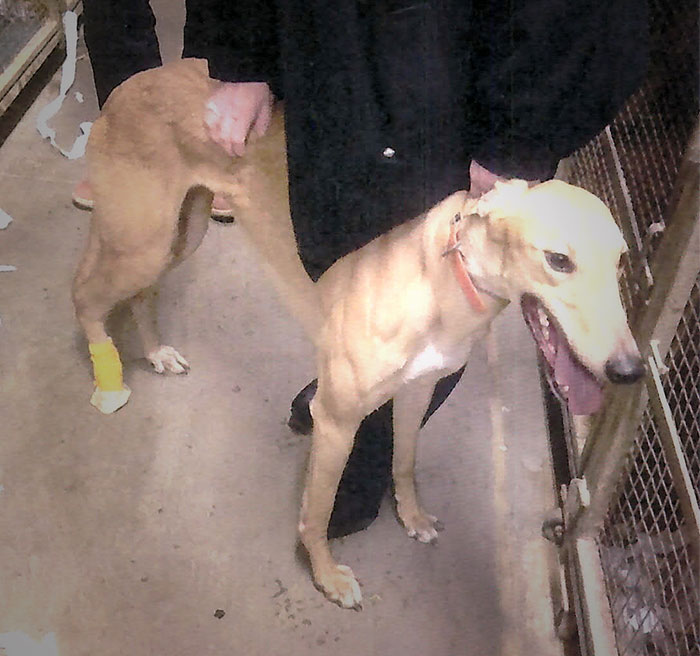 The sad case of a two-year-old dog named Dutch Girl illustrates the grim reality of dog racing in West Virginia. According to state records, this beautiful fawn greyhound collapsed during an early morning training race at the Wheeling Island track. She finished with her back leg "bleeding and dangling." According to a witness, she was "panting in pain, couldn't put weight on the leg at all. It looked broken."
No doctor was called, and no help offered to her. She was picked up, taken back to the kennel and left in a solitary cage for four days. A track hand gave her aspirin, but he was afraid to contact his boss because he knew he would be told to kill her.
But then Dutch Girl was miraculously saved!
A racing commission vet received an anonymous tip, rushed to the track and found Dutch Girl lying in pain. Jumping into action, she ordered that the injured dog be treated for her injured leg "immediately." But Dutch Girl was not brought to the hospital that day. Instead, the kennel owner ordered her killed! A second call from the doctor came just in time to save Dutch Girl from the needle...
As long as racing continues, innocent dogs like Dutch Girl will suffer and die. In fact, a greyhound is killed every ten days in West Virginia.
Please help us put an end to dog racing now.
---