Who We Are
"How grateful I am for the work GREY2K USA does, and I thank everyone who appreciates these magnificent animals."
- Betty White, Actress

Our Supporters

GREY2K USA is an independent, non-profit effort entirely supported by its members. People from all walks of life -- including school teachers, dog walkers, veterinarians, accountants, construction workers and corporate CEOs, have joined with us to help end dog racing. We have more than 100,000 supporters, including supporters from all fifty U.S. states and from countries all over the world.

GREY2K USA does not accept donations from individuals or corporations with a financial interest in commercial dog racing or the gambling industry.

If you would like to make a donation to support our work and help end the cruelty of dog racing, please click here.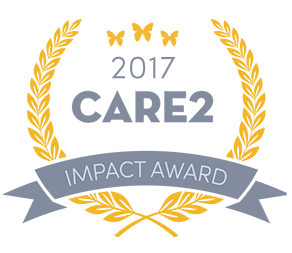 A Global Voice for Greyhounds
Formed in 2001, GREY2K USA Worldwide is the largest greyhound protection organization in the world. As a non-profit entity, we work to pass stronger greyhound protection laws and to end the cruelty of dog racing on both national and international levels. We also promote the rescue and adoption of greyhounds across the globe.
Originally formed to combat dog racing in the United States, GREY2K USA officially took on an international mission in October 2013.

Ending the Cruelty of Dog Racing
Greyhound racing is cruel and inhumane, and should be prohibited. GREY2K USA was the first organization to successfully outlaw dog racing using the ballot initiative process. In November 2008, the citizens of Massachusetts chose compassion over cruelty and voted 56%-44% to close down Raynham and Wonderland Greyhound Parks. Since our formation, more than two dozen dog tracks have closed for live racing all across the country, and the number of states with dog racing has been cut in half. Now we work around the globe to protect any expansion and work to end the cruelty of dog racing in the eight countries where it currently exists.
Our Strategy:

1. Passing Stronger Greyhound Protection Laws
In recent years, GREY2K USA has been instrumental in fighting for stronger laws to protect racing greyhounds. In Arizona, Massachusetts and New Hampshire, we successfully passed laws requiring that these states inform the public on the number of greyhounds injured while racing, and report on the ultimate fate of racing dogs. Also in Massachusetts, we helped pass the first state-funded greyhound adoption trust fund in United States history. In Florida and New Hampshire, we passed legislation to restore greyhounds to the protections of anti-cruelty laws and in Kansas supported successful efforts to restore greyhounds to the definition of dogs in the state.  Also in Florida, we worked with regulators to pass a new rule that greyhound deaths be reported within eighteen hours.
2. Defeating Attempts to Subsidize Dog Tracks
GREY2K USA works to defeat attempts to prop up the cruelty of dog racing and has successfully repealed direct subsidies and tax breaks once awarded to dog track owners.
Since 2002, we have helped defeat attempts to subsidize dog races with slot machine profits in Arizona, Colorado, Florida, Kansas, Massachusetts, New Hampshire and Oregon. Dog track owners in Colorado, Kansas and Oregon decided to close their facilities as a result.
3. Preventing the Global Expansion of Commercial Dog Racing
As commercial dog tracks continue to close in the United States, industry proponents have sought to bring their cruelty to new countries.  GREY2K USA has worked with advocates around the globe to prevent the legalization of dog racing in Jamaica (2009), the Philippines (2009), South Africa (2010) and Punjab, India (2014).  We are now focused on preventing dog racing's attempted expansion to Asian countries.
"Greyhound racing has remained a legal activity in some states partly because no single group has existed to consistently and persistently expose on a national level the abuses inherent in the industry and to fight its expansion. GREY2K USA's emergence is the best news greyhounds have had in decades."
- Wayne Pacelle, President and CEO of The Humane Society of the United States

GREY2K USA Worldwide is a non-profit 501(c)4 advocacy organization located at 7 Central Street, Arlington, Massachusetts 02476.  100% of donations support our mission to end dog racing, pass greyhound protection laws and promote greyhound adoption.. We are grateful for personal and corporate contributions. Because GREY2K USA lobbies for greyhound protection, contributions are not tax deductible. 
Privacy Notice: It is against our policy to share, rent, sell or make our supporters' or volunteers' names or other information available to third parties. Unless disclosure is required by law, we can assure you that your personal information will be kept confidentially by this organization.