Simulcast Voted In, But No Live Dog Racing in Mass.
Last night, the Massachusetts Senate again granted an extension allowing racetracks to continue offering simulcast betting on dog racing. The 28-10 vote came just before 10 p.m.
Under the renewed extension, patrons may place bets on dog races taking place remotely. There are seven states remaining where live dog racing still occurs. Races may be broadcast from these states to Wonderland and Raynham until July 31, 2012.
Even though we are disappointed by this vote, please note that live dog racing will not return to Massachusetts.
Thank you to everyone who called lawmakers yesterday. Your voices were heard, and will be needed again when the time is right to fight against greyhound simulcasting.
For the moment, please thank the ten wonderful lawmakers who stood up and spoke for the greyhounds last night. They are listed below.
Senator Cynthia Stone Creem offered helpful language on our behalf last night, and Senator Patricia Jehlen also stood up and spoke courageously for the will of the voters. Phone calls are best, but an e-mail with the subject "Thank you from the greyhounds" will also go a long way!
Cynthia Stone Creem: 617-722-1266, cynthia.creem@state.ma.us
Patricia Jehlen: 617-722-1578, patricia.jehlen@state.ma.us
Harriet Chandler: 617-722-1544, harriette.chandler@state.ma.us
Sonia Chang-Diaz: 617-722-1673, sonia.chang-diaz@state.ma.us
Sal DiDomenico: 617-722-1650, sal.didomenico@state.ma.us
Kenneth Donnelly: 617-722-1432, kenneth.donnelly@state.ma.us
James Eldridge: 617-722-1120, james.eldridge@state.ma.us
Susan Fargo: 617-722-1572, susan.fargo@state.ma.us
Robert Hedlund: 617-722-1646,robert.hedlund@state.ma.us
Susan Tucker: 617-722-1612, susan.tucker@state.ma.us
We will not rest until all gambling on greyhound racing is stopped in the Commonwealth.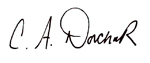 Christine A. Dorchak, Esq.
President