Celebrate Mom & Help the Greyhounds Fly!
This year, when you wish your mom a Happy Mother's Day, you can make the greyhounds smile, too. Every donation, honorary gift or Gift Shop purchase you make before May 9 will help fund our brand new Greyhound Wings campaign!
Since the Greyhound Wings campaign was introduced earlier this month, your donations of more than $6,000 have enabled us to lobby for the dogs in Alabama, Arizona, Florida, New Hampshire, Rhode Island and Washington, D.C. Help us reach our Spring goal of $10,000 in order to keep this important campaign in the air!

Please take a moment to donate now or order one of our new Spring gifts shown below.
Another "greyt" option is to order flowers and other gifts from the iGive Charity Mall and generate a gift for the greyhounds. Please sign onto the mall for GREY2K USA, order from FTD, Ann Taylor, Best Buy or any of the 700 wonderful vendors, and you will automatically generate a $5 gift plus a percentage of sale for the greyhounds.
Please help our campaigns take flight this year and contribute to this worthy cause. No matter what you buy or how much you donate, the greyhounds will thank you!
For the greyhounds,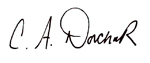 Christine A. Dorchak, Esq.
President