** PLEASE FORWAD & CROSS-POST **
Join Us in Tucson and Phoenix for Meetings to End Dog Racing!
Dear Friends,
The moment has finally come! Senate Bill 1294, GREY2K USA's bill to end dog racing in Arizona by 12/31/10, has been filed by Arizona State Senators Paula Aboud and Jonathan Paton. HB 2637, a bill to immediately ban the use of anabolic steroids in racing greyhounds, has also been filed. Together, these two bills will make history and help thousands of greyhounds in the Grand Canyon state.
But now we need your help to pass these groundbreaking pieces of legislation.
Please join me and Kari Nienstedt of the Humane Society of the United States for organizational meetings in Tucson and Phoenix later this month. You will receive information about greyhound racing in Arizona and meet some of the many people who will be working together to end this cruelty.
--------------------------------
TUCSON
When: Friday, February 26
5:30 - 7:30 p.m.
Where: State of Arizona Legislative Office
State of Arizona Complex
158 North Building
400 West Congress Street
Tucson, AZ 85701

--------------------------------
PHOENIX
When: Saturday, February 27
1:00 - 3:00 p.m.
Where: Charity Charms Showroom
4225 East Camelback Road
Phoenix, AZ 85018

--------------------------------
Please note: Meetings will begin and end promptly, so please be on time.

--------------------------------
As long as dog racing continues in Arizona, greyhounds will suffer. To read a history of dog racing in the state, and to see the latest injury records, please go to our web site. Lobbying materials will be provided at each meeting.
See you there!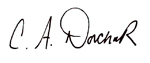 Christine A. Dorchak, Esq.
President