Take Action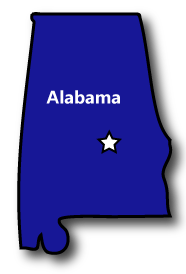 There are two operational dog tracks in Alabama, the Birmingham Race Course  in Birmingham and Mobile Greyhound Park in Theodore.


Saving Greys Blog Posts
3/27/2012 - For the Greyhounds, Lawmakers Should Create Alabama State Racing Commission
5/24/2011 - Greyhound Protection Efforts Advance in Alabama, But More Work is Left to Do


Past News
05/24/10: Greyhound tests cocaine positive at Birmingham – contact Governor Riley now!
04/13/10: State Lawmakers to Vote on Bill to Prop Up Dog Racing, Calls Needed Today!
04/03/10: GREY2K USA board member Jen Krebs urges lawmakers to oppose efforts to prop up the dog racing industry in Alabama
02/05/10: Calls Needed to Help Alabama Greyhounds!
10/31/06: Race Fixing Scheme Uncovered at Alabama Dog Track - Letters Needed


Tools to Help You Act Locally
Fact Sheet: Commercial Dog Racing in the United States
Helpful Tips: Working with the Media
Helpful Tips: Letters to the Editor


State Links & Other Resources
Birmingham Racing Commission
Mobile County Racing Commission
Macon County Racing Commission
Governor's Web Site
Alabama State Legislature
Mobile Register (Newspaper)
Project Vote Smart