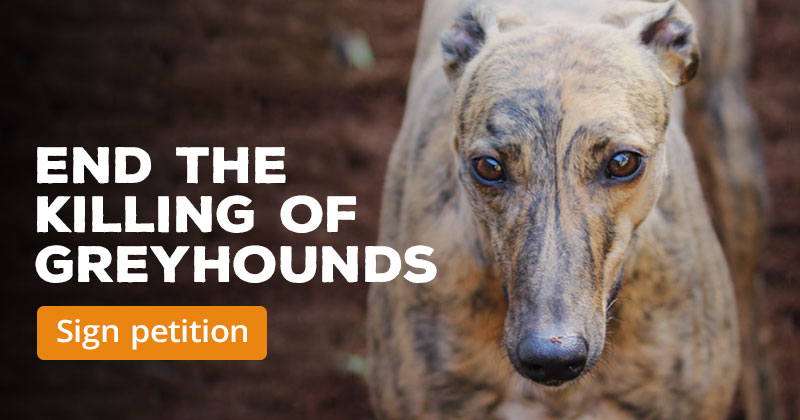 There are 64 greyhound tracks across six Australian states.1 In 2015, there were 3,006 litters of greyhounds registered.2 There are 262 breeding kennels listed on greyhound-data.com, an online database maintained by dog racing gamblers.3 A majority of the greyhounds racing in Australia are bred in the country.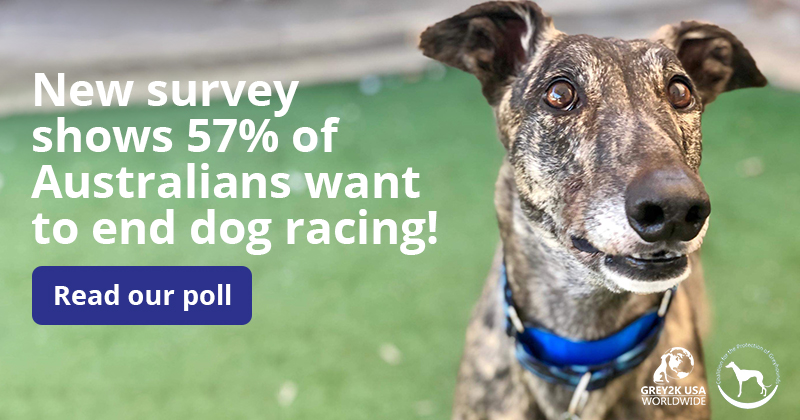 Each governing state and territory body has its own set of racing rules that include regulations regarding registrations for dogs, clubs and individuals, race meeting requirements and policies on doping.4 Greyhounds Australasia also has a set of regulations; however, the rules of local controlling bodies take precedence over them.5
Across Australia, 44,403 documented injuries were recorded from 2016 through 2022. 6 Between 2015 and 2022, 19,822 deaths have been reported across six states.7
Betting on greyhound races is legal in Australia. In the last reported five years, total wagering, or "turnover," on races rose from $5 billion in 2018 to over $10.6 billion in 2022, according to recent media reports.8 Seventy-five percent of turnover in 2021 came from the states of Victoria and New South Wales.9
The mass slaughter of greyhounds in the greyhound industry is euphemistically called "wastage." An internal Greyhounds Australasia report revealed that the industry is responsible for the deaths of 13,000 to 17,000 healthy greyhounds each year.10
The "Special Commission of Inquiry into the Greyhound Racing Industry," known as the McHugh Report, was published in 2016.11 The report found that at least 50% of greyhound puppies whelped were deliberately killed because they were not fast enough. The evidence also showed that 40% of greyhounds whelped never make it to the track. The Commission found that breeding needed to be drastically reduced in order for the problem of the mass slaughter of greyhounds to be solved.12
In October 2022, GREY2K USA Worldwide and the Coalition for the Protection of Greyhounds commissioned a nationwide survey to gauge public perspectives about greyhound racing.
Our poll
was conducted by Thirty-Ninth Street Strategies in conjunction with Oz Info and Dynata and showed that 57% of Australians support an end to dog racing.
Watch our results video.
Learn more about dog racing in other countries