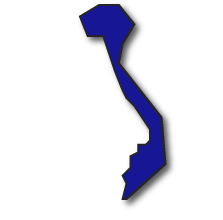 The Vietnamese Minister of Finance has issued a draft decree to authorize betting and wagering. If allowed to take effect, commercial greyhound racing would expand to another part of the world.

We cannot let this happen to the greyhounds! The expansion of dog racing to new parts of the world will only perpetuate a cruelty that should never have existed in the first place.

Sports Entertainment Services, the operator of the current track Lam Son, has lobbied for these new regulations and hopes to offer greyhound expanded gambling at its present location. The company also plans to develop a new network of seven betting tracks throughout Vietnam. New facilities are proposed in Ha Noi, Ho Chi Minh City, Hai Phong, Da Nang, Nha Trang and Can Tho, the creation of which would result in the breeding and destruction of thousands of new dogs each year.

Read a first-hand account of the conditions at Lam Son here and then please sign our petition to stop the legalization of commercial dog racing in Vietnam.
Alerts
07/11/2013: Dog Racing in Vietnam Must Be Stopped
Related Blog Posts
3/13/12: Saving Greys - GREY2K USA Board Member Reports on Greyhound Racing in Vietnam
2/29/12: Saving Greys - While Greyhound Racing Dies in Most Countries, New Tracks May Open in Vietnam

Photo taken by GREY2K USA board member Charmaine Settle, 2012. 

Photo taken by GREY2K USA board member Charmaine Settle, 2012. 
Worldwide