Take Action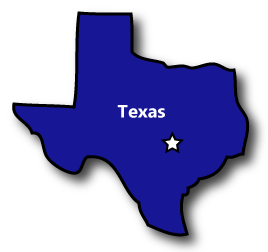 There is only one operational dog track in Texas, Gulf Greyhound Park in La Marque.


Saving Greys Blog Posts
3/19/2013 - Texas Greyhound Cruelty Revealed For the First Time
11/15/2012 - Dangerous Bill to Prop up the Cruelty of Greyhound Racing Filed in Texas
6/26/2012 - GREY2K USA Releases Shocking New Audio of Cruel "Live Lure" Greyhound Training
4/10/2012 - Six Greyhounds Die at Texas Dog Track From Mystery Illness
10/31/2011 - Greyhound Breeders Defend Broken Legs at Texas Track
10/25/2011 - Remembering Carla and Patches, Sister Greyhounds Who Died on the Same Track
7/05/2011 - The Great Equalizer: 75% of Recent HOF Greyhounds Suffer Career-Ending Injuries
6/9/2011 - Texas Racing Commission Responds to the Death of Crispin the Greyhound


Past Alerts
3/18/2013: New report reveals cruelty at Gulf Greyhound Park
11/19/2012: Alert: Sign our petition to block dangerous bill to prop up dog racing in Texas

6/26/2012: Shocking proof that racing industry still uses rabbit to train dogs

Past News
3/21/2013: Galveston County Daily News op-ed - Help create a new day for greyhounds
3/18/2013: Galveston County Daily News - Animal welfare groups fight 'commodifying man's best friend'
11/23/2012: Galveston Daily News - Old gambling bill earns new foe
11/9/2012: Galveston Daily News -Gulf Greyhound celebrates 20th anniversary

10/25/2011: Houston Chronicle - Dog-racing struggles to keep pace
05/31/2011: Galveston County Daily News - Greyhound protection group appeals decision


Greyhound Injury Records Released
Greyhound Injuries at Gulf Greyhound Park (2011)
According to records obtained from the Texas Racing Commission, 1,351 greyhound injuries were reported at Gulf between January 2008 and August 4, 2011.  During this same period, 49 greyhounds died or were euthanized.  The most commonly reported injury was a broken leg.  Other reported injuries include torn muscles, puncture wounds, lacerations, dislocations, sprains, paralysis and a fractured skull.


Videos
Tools to Help You Act Locally
Fact Sheet: History of Greyhound Racing in Texas
Fact Sheet: Commercial Dog Racing in the United States
Helpful Tips: Working with the Media
Helpful Tips: Letters to the Editor

State Links & Other Resources
Texas Racing Commission
Governor's Web Site
Texas State Legislature
San Antonio Express-News (Newspaper)
Project Vote Smart